Nothing says spring like cute little chicks! Here are some new hoop sets in the shop. The "Welcome Spring" hoop is hand-embroidered in tangerine orange, bright pink, green, and sky blue on pastel pink cotton fabric. I've added some hand-embroidery to the hen to make it pop a bit more (see the close-up photos).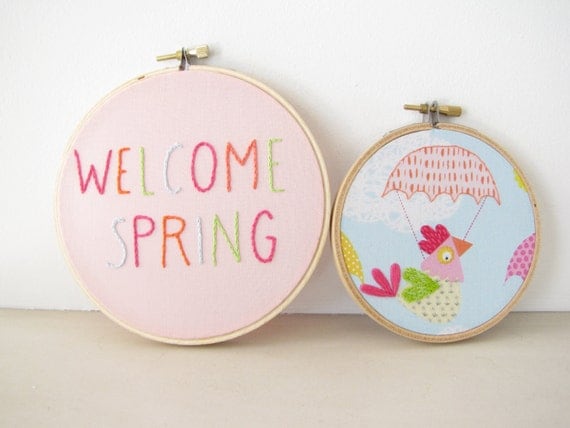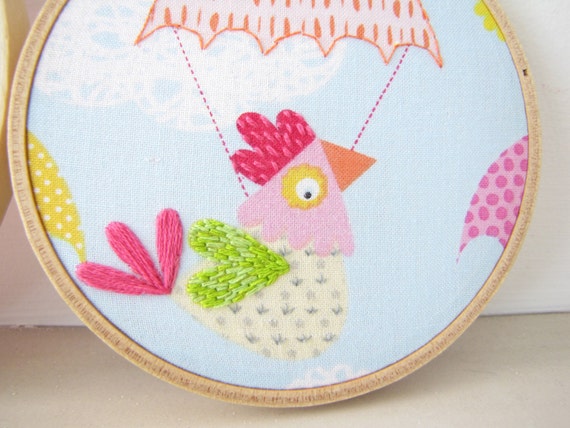 "Welcome Spring" hoop set
The "Happy Easter" hoop set features a yellow chick in an egg cup and an Easter egg print, in a mix of spring brights and pastels.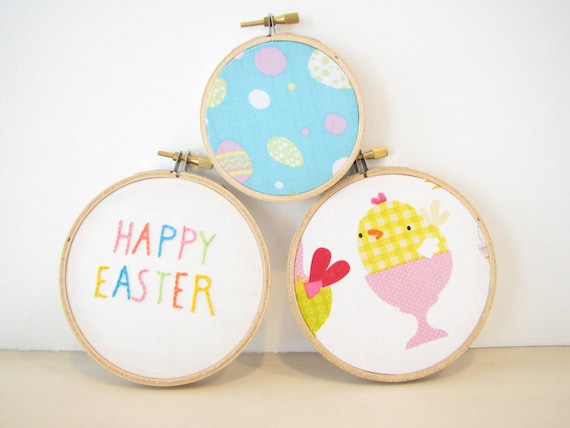 "Happy Easter" hoop set