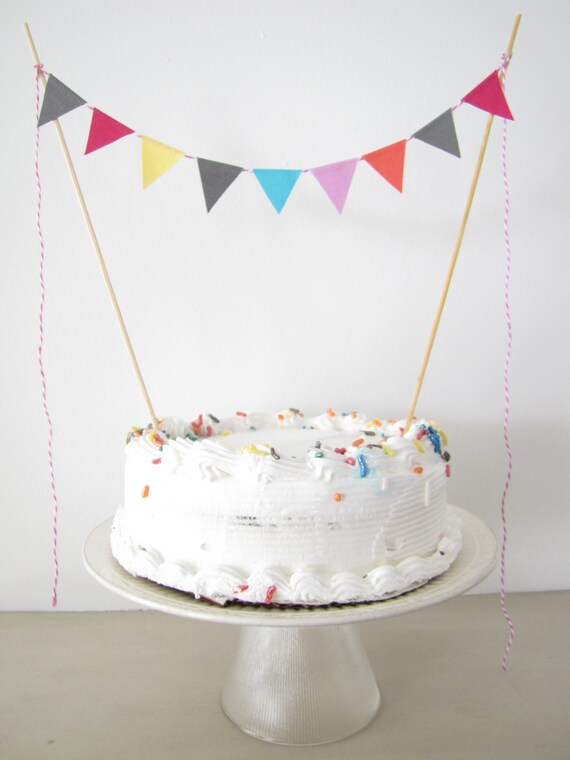 I made this treasury with a modern take on an 80's theme wedding or party in mind. I really had fun with this one (and it made the front page, woo hoo!). Lots of bright neon color amps up the fun factor for both attire and décor. I just all the accessories: ombre tights, neon lace earrings, and a hot pink headband. For flower arrangements or a bouquet, choose ranunculus or tulips in bright pinks and coral with pops of yellow. And stock your dessert table with a candy bar featuring eighties favorites like Pop Rocks, Ring Pops, and Now and Laters.
I've also added a new cake topper in
"Bright Lights"
to the shop, made up of solid colors in charcoal grey, yellow, fuschia, orchid pink, neon coral, and turquoise. It would look awesome as part of this theme.