New hoops in the shop for October!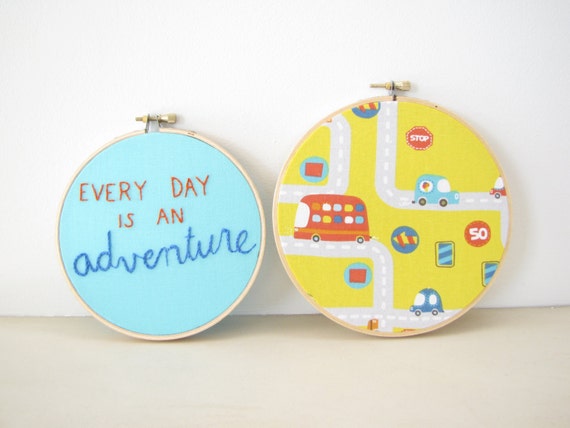 "Every Day is an Adventure"
: A set of two embroidery hoops, with a fun yellow, orange, and blue automobile print. I kind of had a children's room in mind for this one, but would definitely put it in my own :)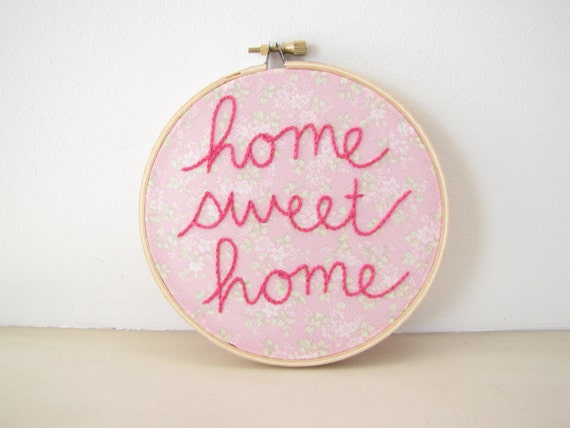 "Home Sweet Home"
hand-embroidered on a pretty, vintage inspired pink floral fabric. This would be such a lovely housewarming gift for a first home or apartment.